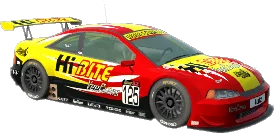 scorpy's
LFS-Tweaker
(Live for Speed tweaker/editor)
Current version: 2.2
for LFS 0.7D, 0.7B, 0.7A, 0.6V, 0.6U, 0.6T, 0.6R
Download
No installation necessary.
3684 codes unlocked. Last one: 0 days 17 hours 41 minutes ago. Join us!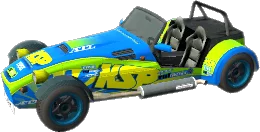 LFS Tweaker is a program for tweaking Live for Speed. Tweaking means changing in-game values (in memory) that are not meant to be changed. With that, you can get some pretty interesting results and game behavior. For example, you can freeze your tire temperatures so they never overheat, you can enable ABS or TC on all cars, you can pump up engine power up to an insane amount (imagine FXR with like 10.000 HP), you can also increase rev limiter etc. 
With tweaking, you are only changing the currently running game and if you ruin it (which you will) – no worries. The moment you close the game and run it again, it will be back to default.
Apr 17, 2022: LFS 0.7D supported
LFS version 0.7D support added. Note that 0.7C is not and wont be supported.
Apr 4, 2022: Fixed Slickmod for Mods
Yeah, slickmod now works on modded / custom vehicles, too.
Mar 20, 2022: Tweaker for LFS 0.7B
Here it is, racers. Enjoy! And thank you all for your support.
Feb 27, 2022: Drivetrain selection added for v0.7A
New tweak (only for 0.7): you can now override and select any drivetrain for any car.
For 0.6 versions, you can already do this within Cartype editor.
Oh and also, offline donation check added. Now you only must be online once to check and save donation info.
Saving CarType values to file didn't work. Thanks for reporting, Mahle motorsport.
Feb 8, 2022: Tweaker for LFS 0.7A ready!
Well, I think it's finally ready for release.
Version 0.7A brings quite a lot of internal changes, so it took me a while. You can still expect a bug or two – please report them on the forums.
Dec 18, 2021: Tweaker for LFS 0.7A is brewing!
I'm already working on it. Will let you all know when it's ready.
Mar 27, 2021: Tweaker for LFS 0.6V is ready!
Here you go, racers – I think it's ready for release. There may still be some bugs of course – I'll fix them asap if/when found.
Enjoy and thank you all for the support.
Mar 1, 2021: Tweaker for LFS 0.6V is in the works!
Yes, of course I am working on it. 😉 Just please wait patiently, it'll be released ASAP.
Mar 30, 2020: Automated unlock procedure!
Hi all, just finished implementing automated donation and unlock procedure. From now on (well, from tweaker version 1.81), when you click the donate button, it takes you to this page, where you can enter your unlock code and make a donation. As soon as transaction completes, your copy will automatically be unlocked! Just restart the tweaker and you're done. Saves me time plus you don't have to wait to be unlocked anymore. Cheers!
Feb 19, 2020: Tweaker updated to support multiple versions in one
Hi all, I was working lately to make it easier to implement new versions and join them into one program, when an update to LFS is released. Bug fixing and adding features is not easy, less so if you have separate program versions.
So from now on, only one tweaker version will be available and it will get updated regularly, for bugfixes and to support new LFS versions. When an update is available, the program will notify you.
Dec 5, 2019: Please don't open paypal disputes.
Hello friends, just a note about donations. After you donate and send me your code in a note or email, you don't receive any item or unlock code or similar. When I see your donation, I unlock you remotely! Just check your tweaker program if you're unlocked. If not, please just wait a little bit more. You WILL get unlocked!
Some of you are opening paypal cases or disputes immediately after donating and stating that you didn't receive anything or something similar. Please, don't do that. If you have a question or comment about donations, please email me directly, or use our forums here.
Thank you all!
Oct 1, 2019: To all who donated in the last 14 days
Don't worry, you will all get unlocked. I was on vacation and couldn't process your donations, sorry.
Apr 10, 2019: LFS Tweaker 1.7 for LFS 0.6U released!
Well guys, finally I could release new tweaker. Here it is, v1.7 for LFS 0.6U.
Features wise, for now it's pretty much the same. But I have plans for more stuff (custom rims and the like…).
But sadly, because the time it takes to develop it, I was practically forced to make it a donationware.
So, to unlock all features, please make a donation with your unique code attached as a note (you get your code in the program).
Without unlocking, you can still edit all CarType values, but nothing more.
I truly regret this, but it was either this or I let this project die.
If you donated and forgot to write your code, send me an email with your name (as seen in donation) and your code to scorpy@scorpy.net.
If you find bugs or have ideas, please use our forum.
Mar 16, 2019: LFS Tweaker 1.7 for LFS 0.6U
Tweaker for 0.6U is under development! Check back soon.
July 13, 2018: LFS Tweaker 1.6 for LFS 0.6T released!
Here it is, racers! Enjoy!
Please test it and report any bugs on the forum.
July 7, 2018: LFS Tweaker 1.6 for LFS 0.6T
Tweaker for 0.6T is under development! Check back soon.
July 3, 2018: LFS Tweaker 1.6 for LFS 0.6S
Hi all,
LFS team announced version 0.6S soon, probably this weekend. Just letting you know that tweaker for it will be released ASAP – I'll start working on it as soon as it's released.
May 3, 2018: LFS Tweaker 1.5 for LFS 0.6R
Dear fellow racers,
after a long delay, I'm finally releasing new tweaker version for current LFS – 0.6R.
I'm sorry for not being able to update for so long, but from now on, you can expect frequent updates!
I'm setting up a dedicated forum so we can talk about the (bugs in the) tweaker and other stuff about LFS. Stay tuned!
Update: forum is now open.
Most settings can be saved to a file so you can easily load them anytime. Or send them to your racing buddy.